MARCO ISLAND FLORIDA RIVERFRONT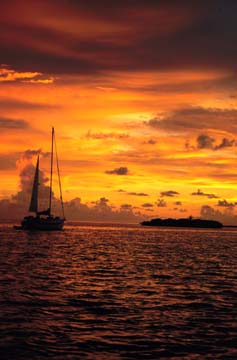 Single family homes dominate Marco Island's "River Area." Stretching along the scenic Marco River, in reality a scenic, mangrove fringed tidal channel separating Marco Island from the mainland, the homes are convenient to churches, shopping and schools -- all only a few minutes away from the quiet settings of the neatly landscaped homes.
The River Area homes and homesites comprise the lands north and south of Collier Boulevard and immediately east and west of Barfield Drive north of San Marco Road. Canals crisscross this area and provide most homesites with either direct or indirect access to the emerald green waters of the Gulf of Mexico and extensive series of backwater bays that stretch from Naples southward into the vast watery wilderness of the Ten Thousand Islands. Anglers are literally minutes away from some of the best backwater snook, redfish and tarpon fishing in the state.
Direct access waterfront homes will accommodate everything from large cruisers and tall masted sailboats to small skiffs and jet skis. With no bridges between your home and the open waters, not only can you have the home of your dreams but the yacht to go with it. Those with indirect access must pass beneath one or more fixed clearance bridges. With an average of nine feet of clearance at mean tide, you can own a boat that will take your cruising and fishing anywhere in the region's coastal waters in style, comfort and safety.